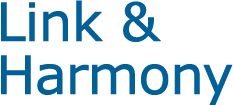 At JATO, we are relentlessly seeking ways to intelligently link audio, visual, information and security technologies into a harmonious system that brings pleasure to consumers and businesses, and earns their trust as a system integrator. Each and every one of us is a proud professional and fully dedicated to building upon our extensive experience and know-how, and also transferring those to the next generation.
You can count on us to constantly target a high degree of fusion and harmony, with long-term vision, that will translate into best value to customers and a constructive contribution to society.


Audio
When a lot of people gather in one place, a special environment is necessary for them to properly enjoy music and performances. JATO is extensively versed and experienced in creating large-scale acoustic fields and can select equipment and state-of-the-art technologies that fit the target structure or space, how people listen to sound and customer's reguest for ease of system use.

Visual
Large, thin, lightweight and high-definition screens have made it possible to deliver information with an impact that could not be achieved before. What is most noteworthy here is that anyone can easily display content as they want, without even the slightest concern about the diversity of signal formats available today.

Information
Publically shared information is evolving towards greater volume and detail, e.g., multilingual displays for an increasing diversity of foreign travelers and real-time reports of situations that change by the moment. This requires a system that not only delivers a wide range of expression via beautiful images and movies, but that is also easy-to-understand and ?operate and tailored to each specific application.

Security
Significant improvements in hardware performance have made it possible ? for example ? to clearly record serial numbers of bills kept in a cash register, or ? for instance ? to power, control and transmit images from network cameras using a single LAN cable. Because of this and the fact that switching hubs can greatly minimize the number and length of cables, there is growing demand today to upgrade and improve security systems.

Trade name
JATO Co., Ltd.
Capital
JPY 80,000,000.-
President
Kenji Ono
Established
October 1946
Employees
220
Business
Design, construction and maintenance of audio, visual, information and security systems, and development, manufacture and sales of related hardware and software

Network building, content creation, online distribution, and development and sales of software

Banks
Sumitomo Mitsui Banking Corporation,
Resona Bank, Limited,
MUFG Bank, Ltd.,
The Senshu Ikeda Bank, Ltd.
ISO9001:2015
ISO/IEC27001:2013
Head office, Tokyo Office,
Chubu Office, Keiji Office,
Chugoku Office, Shikoku Office,
Kyushu Office
Address
<MAP>
1-22, Suehiro-cho, Kita-ku, Osaka-shi,
Osaka, 530-0053,
Japan

TEL. +81-6-6313-1351